"Bricks make houses, but people make homes" –  No matter how many hours you spend at home, your home is always the best place to be. It has been rightly remarked that your home is a reflection of what you are and that is why you need to pay utmost care while designing your home.
Everybody decorates their homes, but at times it so happens that you are unable to create the aura that you had visualized even after spending a huge amount. This is where you would require an interior designer. An interior designer will analyze the trends in the market and on the basis of your status and budget, will provide the best colourful interior designs for your homes. Hiring a professional always minimizes risks and makes the process cost-effective.
Doing all the work manually can be very tiring and you may not achieve the desired results. The use of the designing tools can make your work easy, quick and also a lot of fun. If you are a professional designer and look forward to expanding your sales, then this is a must-read blog for you. Here are some interior designing software and tools that you must be familiar with to embark on a successful journey.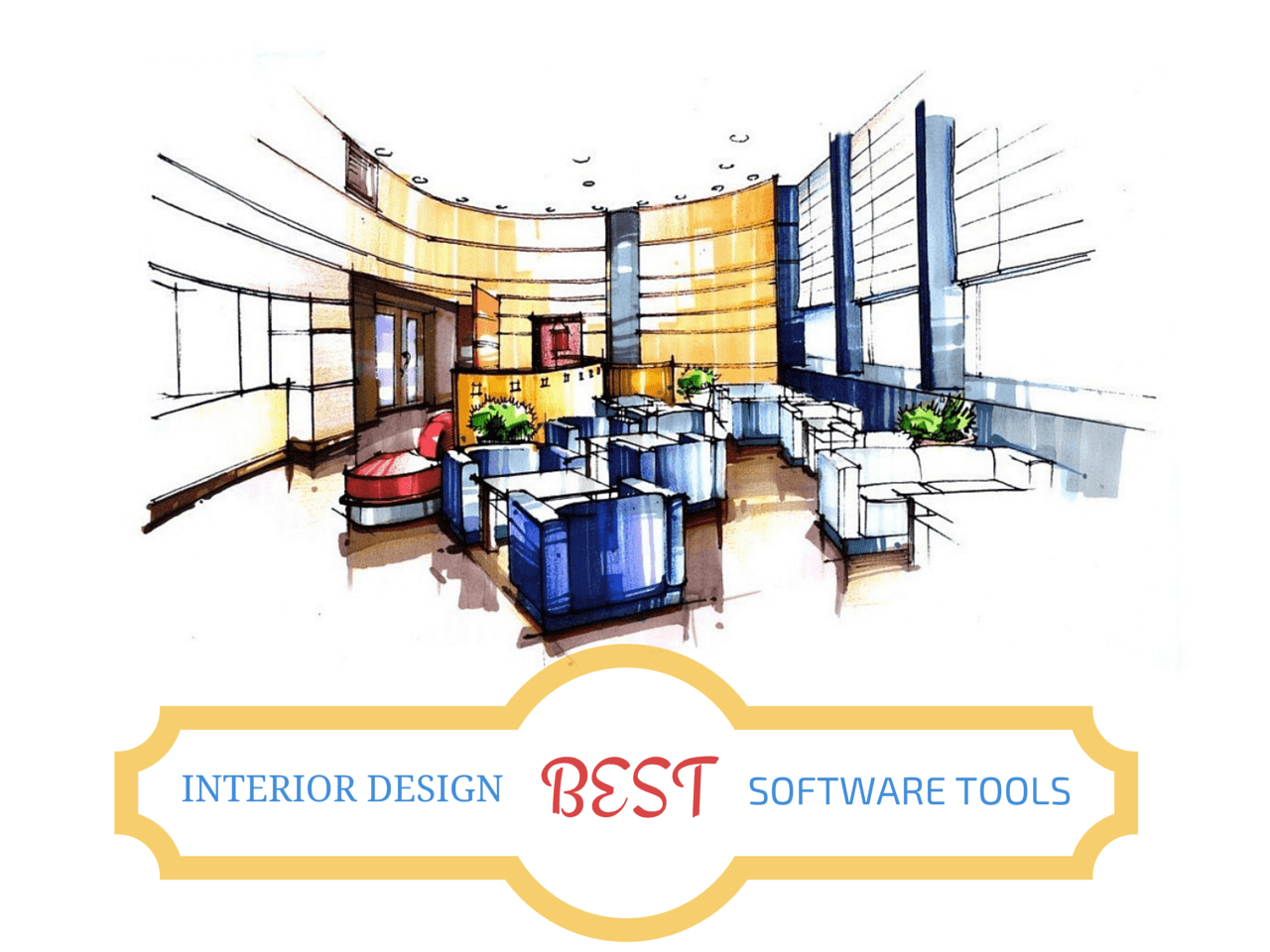 Image credits: google.com
1. SketchUp ®
The basic tools for any designer are drawing and sketching. SketchUp is the most basic designing software, to begin with, it. It has an interface which is best suited for learning and development. SketchUp comes in two versions: SketchUp Make which is free and SketchUp Pro which is the paid version.
2. Autodesk 3Ds Max ®
3Ds Max from Autodesk is a simple and interior designing tool used both by learners and Interior design professionals. It is mainly used for visualizing and creating interiors as it aids in creating images and animations in 3D. It comes with a bundle of functionalities and also supports third parties plugins for architecture.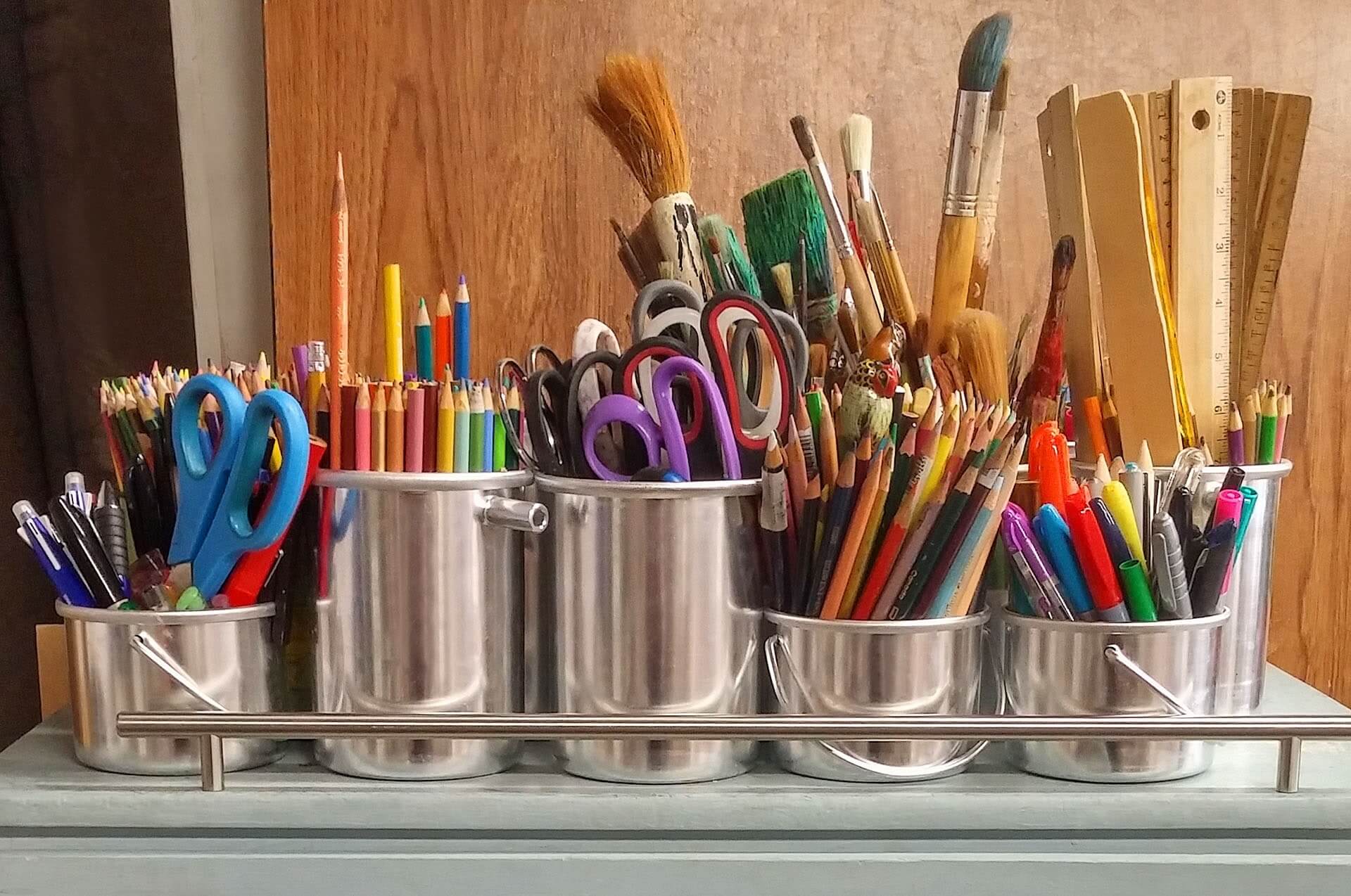 Image credits: google.com
3. AutoCAD ®
Coming to the totally professional front, AutoCAD from Autodesk is one of the most essential and widely used tools in the industry of interior designing. AutoCAD provides excellent tools for creating high-quality animations in 3D for detailed visuals which will be used in real time rendering.
4. Infurnia
Infurnia is another popular software used in the interior designing industry. While tools like 3Ds Max and AutoCAD help you create the walls and the rooms in the building, Infurnia helps you virtually fill up the room with the furniture and cabinets you would want to place in the room. This software is built specifically for professional designers. Expertise in it will certainly attract more customers to you. The designer can create multi-store plans in 2D as well as 3D by either choosing from the wide range of furniture models included with the tool or by uploading and using one of his choices. This software also enables you to convert floor plans from 2D to 3D.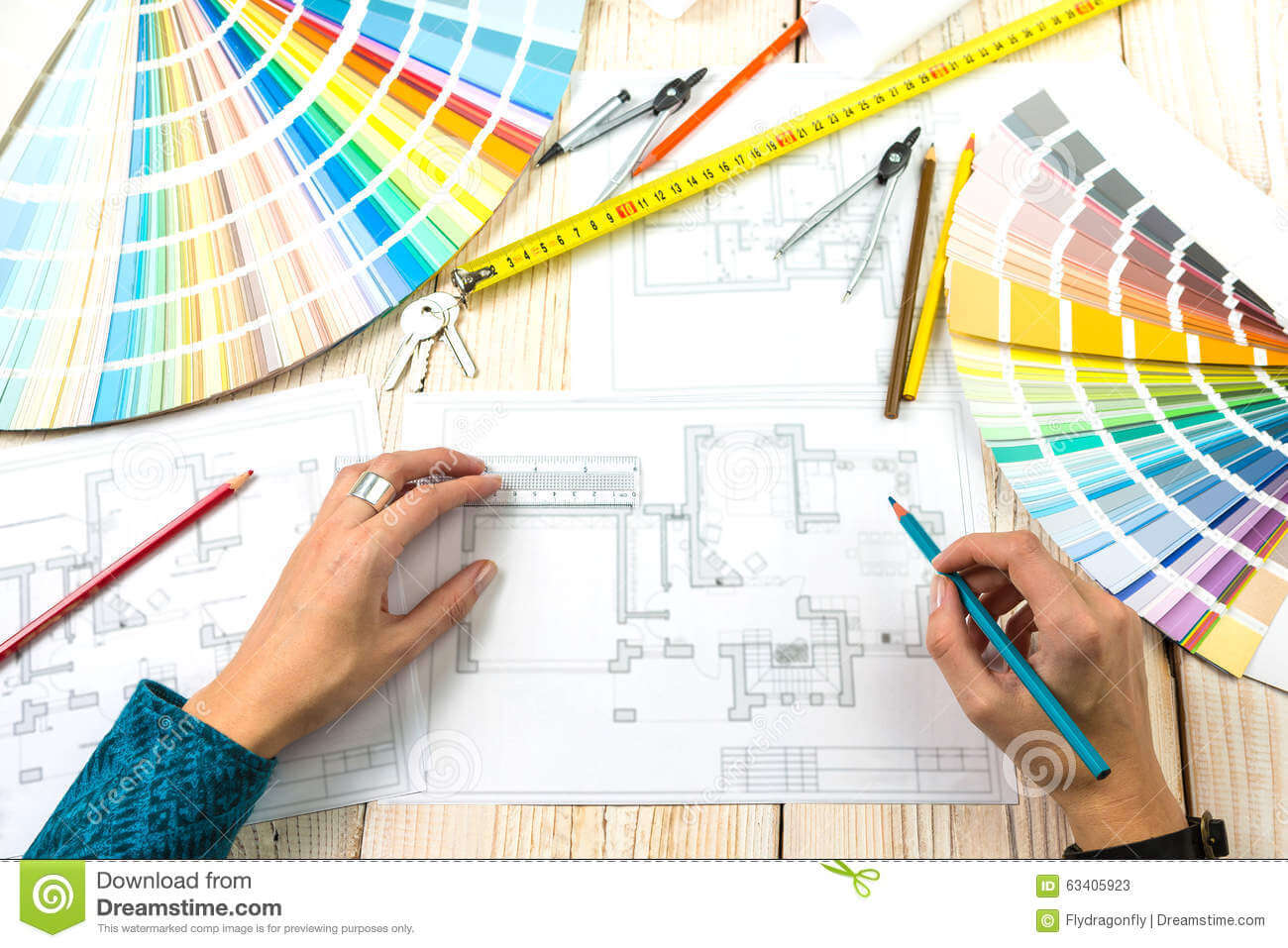 Image credits: google.com
5. Olympic Paint Color Visualizer
This is an amazing computer program which makes your designing work a lot easier. When you are confronted with choosing the perfect color and texture of the walls, you will be glad to take help from Olympic paint color visualizer. This is free software and is simple to use. All you need to do is upload a picture of the room and then experiment with different colors from the paint collection to see which is best suited for it. Click and spill the color you want to on the walls and the ceilings.
6. Color Wheel
Understanding the color wheel is one of the fundamental requirements of design, therefore, as a designer, you should have a deep knowledge about color coordination and harmony. Keep in mind the personality and taste of the clients while also considering the aesthetic appeal.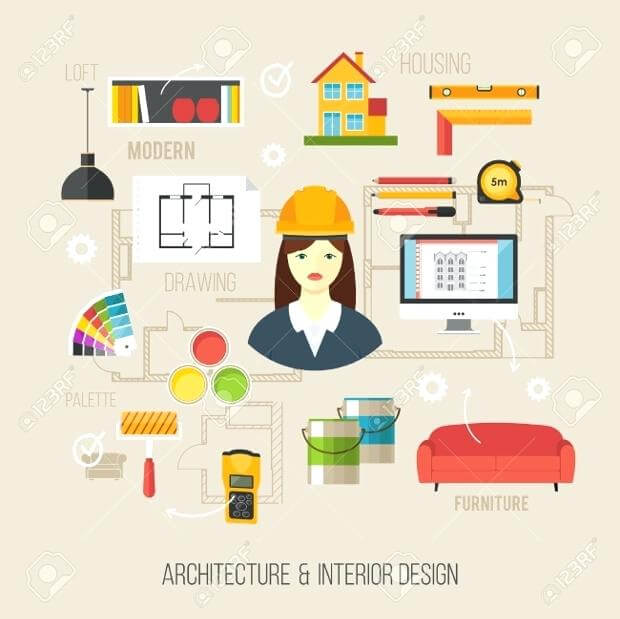 Image credits: google.com
7. Swatches and Samples
When furnishing the house, keep a collection of fabrics of various shades and textures in order to help your client choose the best fabric for curtains, cushions and other soft furnishings. Do not fall for a virtual image. Always examine the sample physically because such samples can appear much more lively than they are in reality.
8. Paint and Wallpaper Charts
You may have consulted your clients and virtually tried a color which would look good on the walls. The next step is checking in with the paint and wallpaper manufacturers for the same. You may be lucky to find the desired color but if not, there are always various options available with a tale of multifunctional products. Look for the color and texture that goes along well with the architecture and furnishings of the room. Paint an area on the wall as a sample to lock the decision.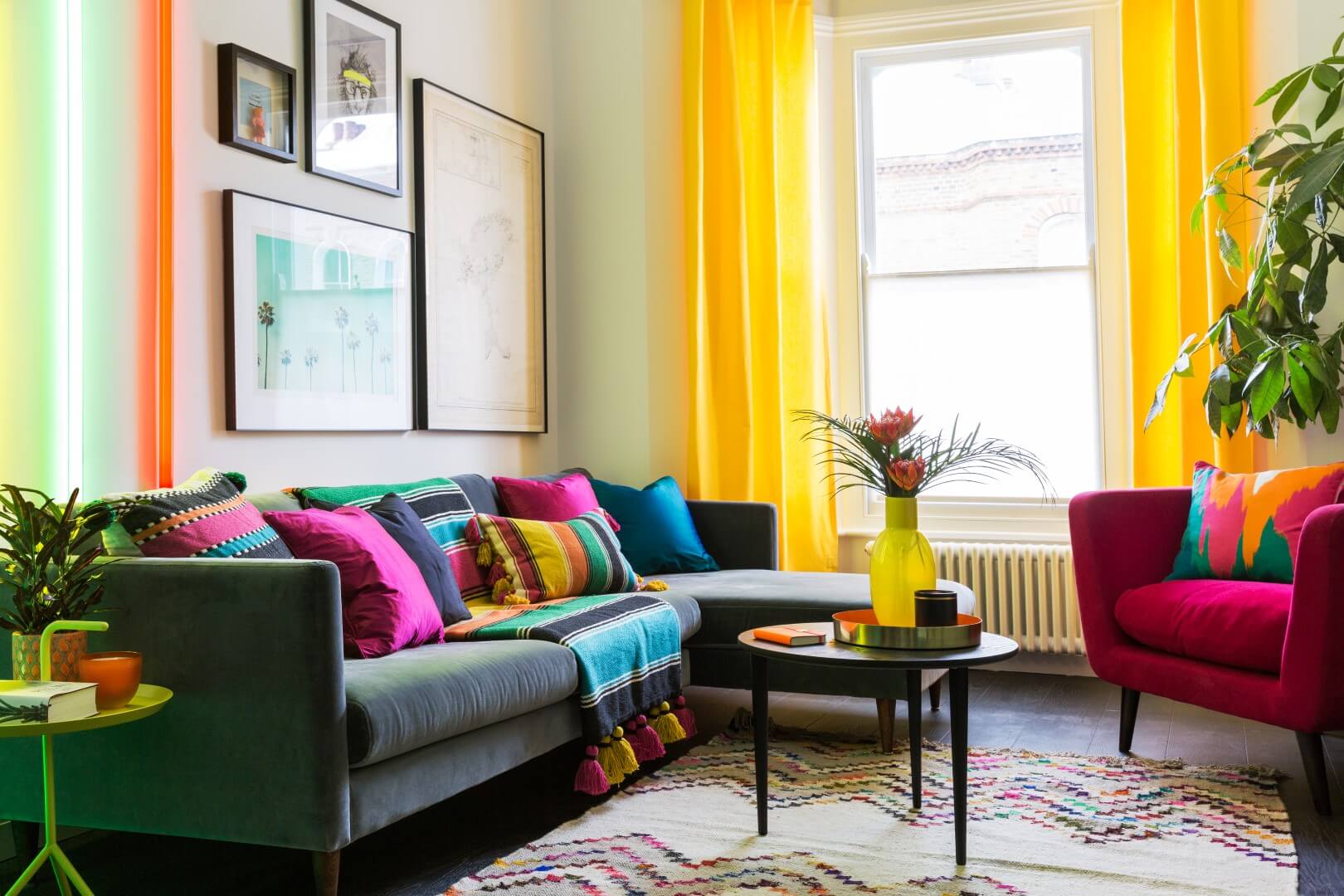 Image credits: google.com
9. Portfolio
Being efficient in using the tools and software for designing is going to provide you the necessary qualifications required for being tagged an 'interior designer' but what is going to add value to it your creative skills and your work? Make sure you have a interior design portfolio of aesthetically appealing designs and highly satisfied customers in order to increase your sales.
10. NEO
Foyr Neo is one such software, that can help you rise rapidly, when it comes to sales, its inbuilt features, which are one of a kind, help you show immediate results to the clients, and making it hassle-free along the way, right from creating floor plans, designing, having auto lightning and creating 3D rendering sevices in minutes. it has got it all. Neo even shows you your designs in 2D and 3D forms immediately, letting you and your clients make changes immediately. All in one isnt it?
You will also need to invest in various marketing strategies to spread the news about your excellent craftsmanship. When your work is highly appealing, your sales will grow because "good work speaks for itself".