Our tastes, our personalities, our attitude find its reflection in what we say, do and wear as much as in the way we approach the interior décor of our homes and office spaces. Each style is unique and diverse, catering to the varied temperament of different individuals and we can best incorporate the style most suited to us, once we know the distinguishing features of each, which shall help us to make the best choice.
Whether we are visualising putting some focal touches in our living room or building an entire home from the scratch on a particular theme-based décor, knowing more in detail about the different styles shall help us focus. Based on the inputs received from a range of interior décor specialists, we are herein listing the key features that are the signature trademarks of each style.
Traditional:
Inspired by the 18th and 19th Century European décor, this is a timeless style that has withstood the ravages of time for its elegance and comfort. This exudes harmony and symmetry in the décor.
Patronised by those who love antiques, classic art pieces and historical elements
Dark rich colours like red, brown, green and arm jewel tones are popular in this category
Florals, paisleys, damasks, stripes and plaids are the favoured patterns for furniture and drapes
Hardwood Floor in maple, mahogany, cherry and walnut are the preferred shades
The choice of furniture is heavy and regal
Candleholders, china, classic lampshades, vases, decorative pillows, mirrors, books and chandeliers are the favourite embellishments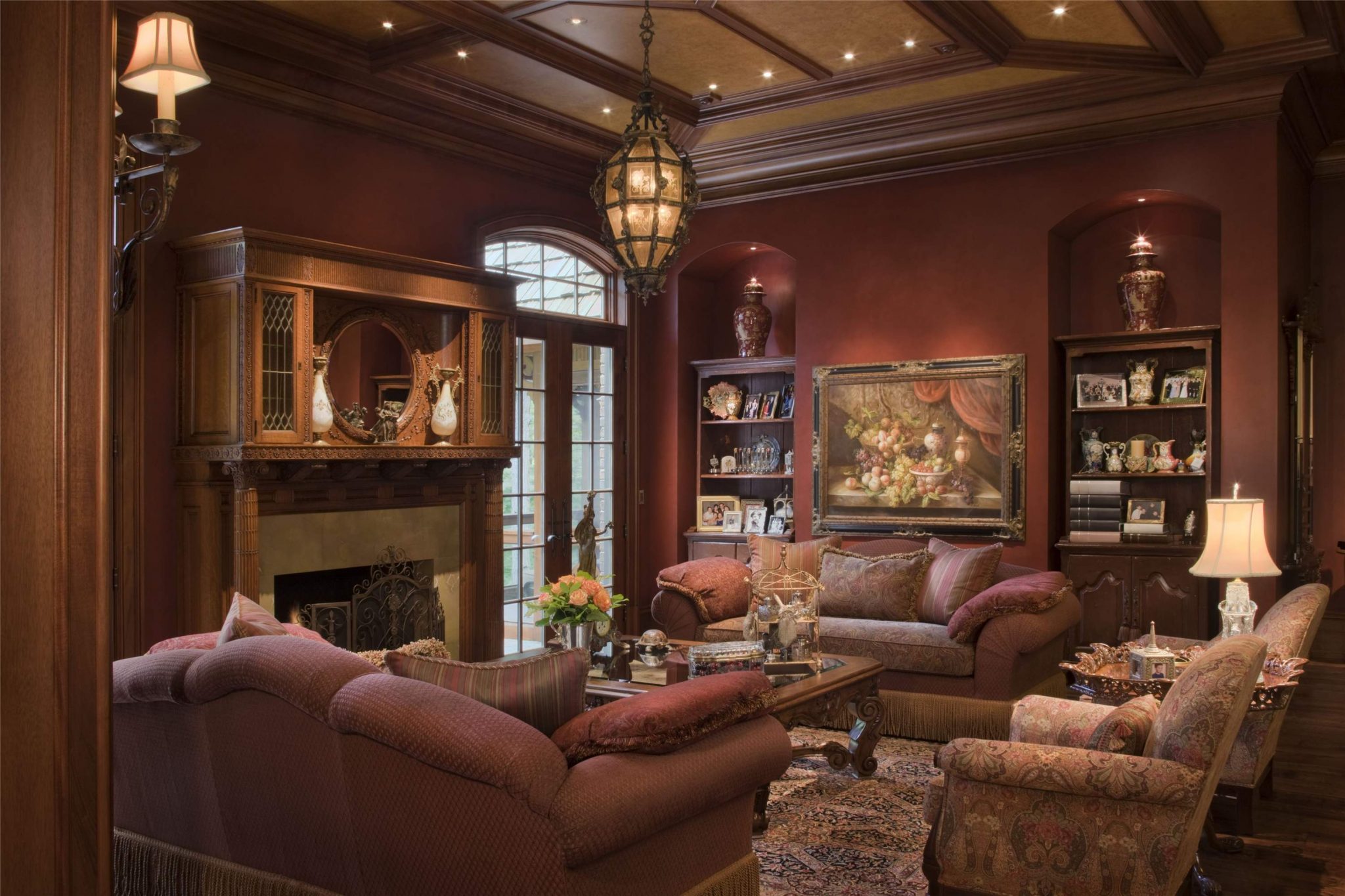 Image credits: pinterest.com
Modern:
Extremely flexible and practical in approach, this style best moulds itself to the requirement of a person and scope for incorporating future elements in the field of furniture design, engineering, construction and materials.
Nude shades of walls in light grey, beige, cream, ivory and white act as the perfect backdrop in this interior design. However, colour is used through accented walls or through the use of upholstery or artefacts
Geometric/Graphic design and linear motifs set the mood
Environment friendly materials are used to stay relevant to the times
Competent lighting whether be it natural or artificial is given special emphasis with the use of floor and table lamps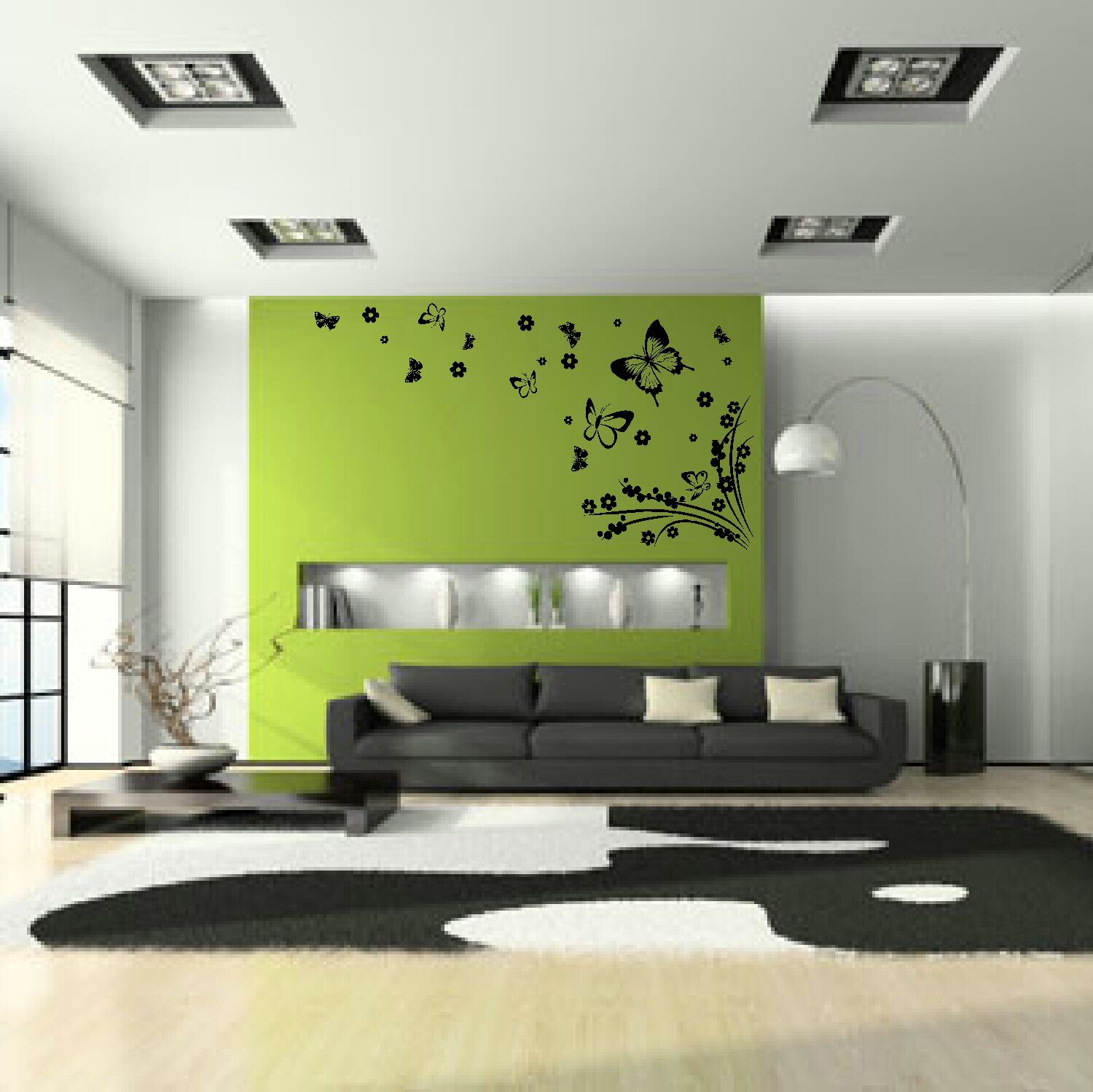 Image credits: pinterest.com
Contemporary:
Though frequently merged with Modern décor, Contemporary style stands apart as an independent style developed in the latter half of 20th century.
Use of rounded lines and simple geometric patterns and soft furniture
Black, white and neutral shades are liberally used, often contrasted with bright colours
Minimalism is the key feature and clean, well-pronounced lines are made use of in architectural design, furniture, colours schemes and wall art
Cotton, wool, silk and jute is given preference and furniture is kept fuss-free and uncluttered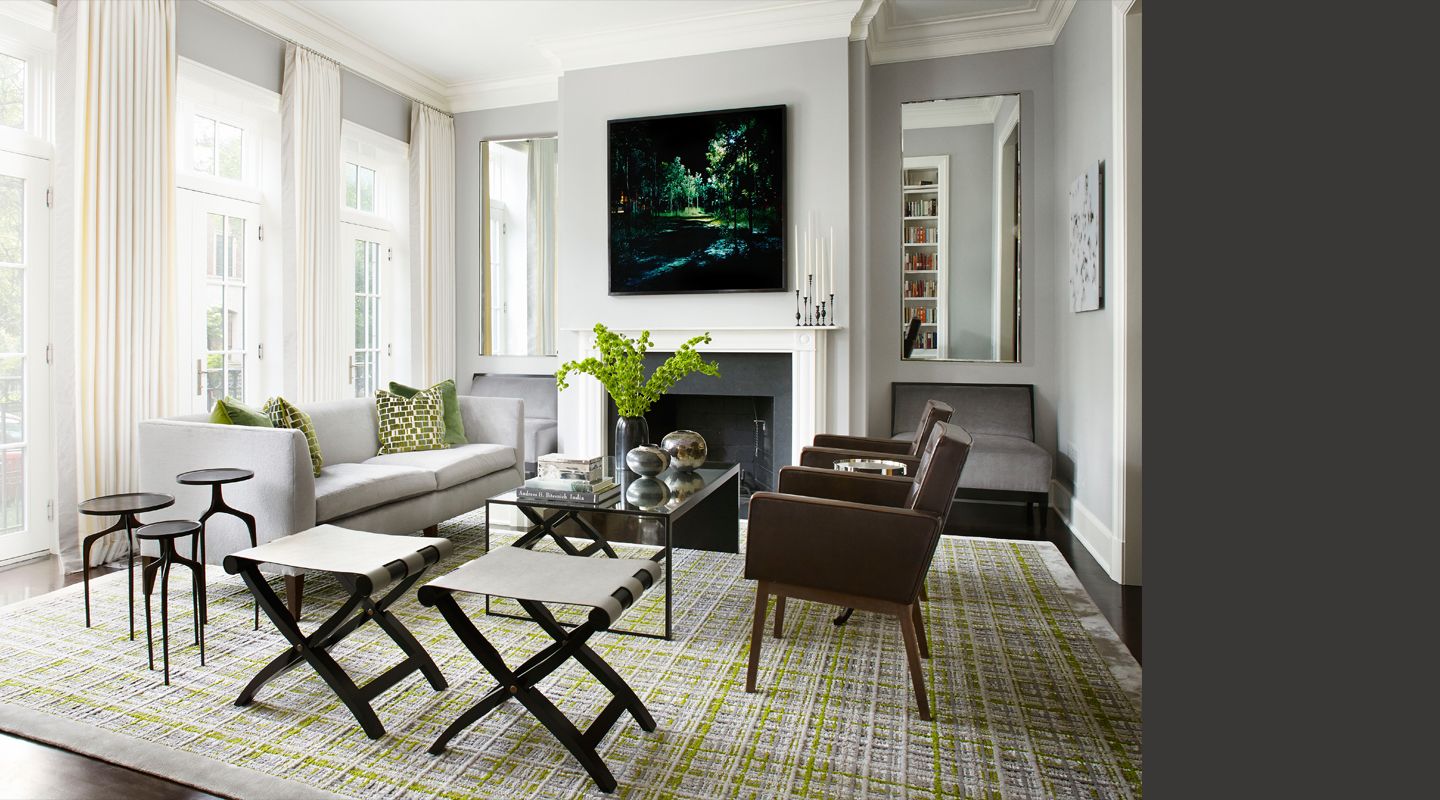 Image credits: justdecorate.wordpress.com
Minimalist:
Functionality is the only guiding principle with embellishments taking a backseat, since the space assigned is usually small.
Efficient and optimal use of space
Open and free use of space to allow free movement and minimum maintenance
Ample windows to allow light to seep in and fewer doors
Simple finishing with basic lines and minimal decoration
White and neutral shaded walls to allow space to seem larger than it is
Focal points of decoration with one or two signature pieces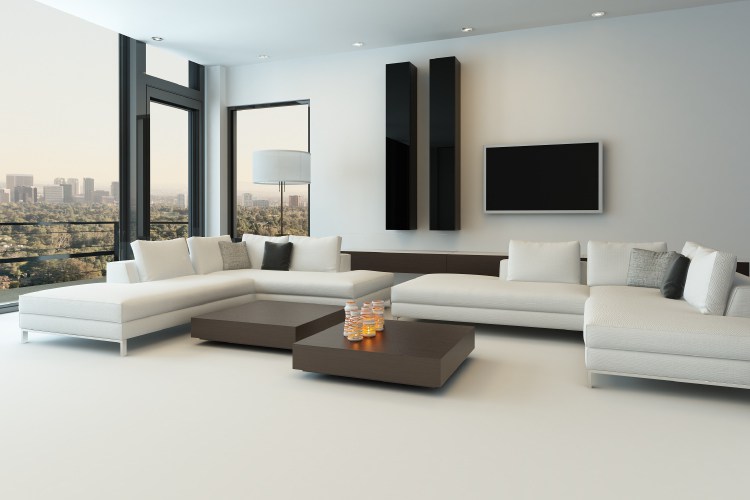 Image credits: pinterest.com
Industrial:
Developed in the early 20th century, by the end of second industrial revolution, this eclectic blend of exposed steel and rustic wood is an innovative example in interior décor. It is organic and engineered as much as refined and feminine. The essence here is on presenting raw, bare energy rather than subtlety and camouflage.
Structural elements are incorporated in in interior décor
Increasingly being used to decorate lofts and modern apartments wherein it earlier was born out of necessity to renovate old warehouse and factories
High gloss metal clashes with rustic or vintage cabinets, countertops and furniture made of wood and leather
Form and function are given equal weightage
Warm, neutral colours with a bold splash of copper, steel and black is used as colour palette

Image credits: http://thematerialshop.com/
Mid Century Modern:
Though the moniker came into usage in the recent years, the décor style is the one which was prevalent post World War-II from 1945-1969.
Use of simple furniture, fluid curves, variety of textures, bright colours
Concept of open spaces which is in sync with nature
As the name suggests this style of décor flourished in the five Nordic countries (Denmark, Finland, Iceland, Norway and Sweden) in the 1950s.
Characterized by simplicity, minimalism and functionality
Incorporates the concept of 'lagom' which means finding the right balance to life and design where indeterminate spending will give way to 'conscious buying and slow design'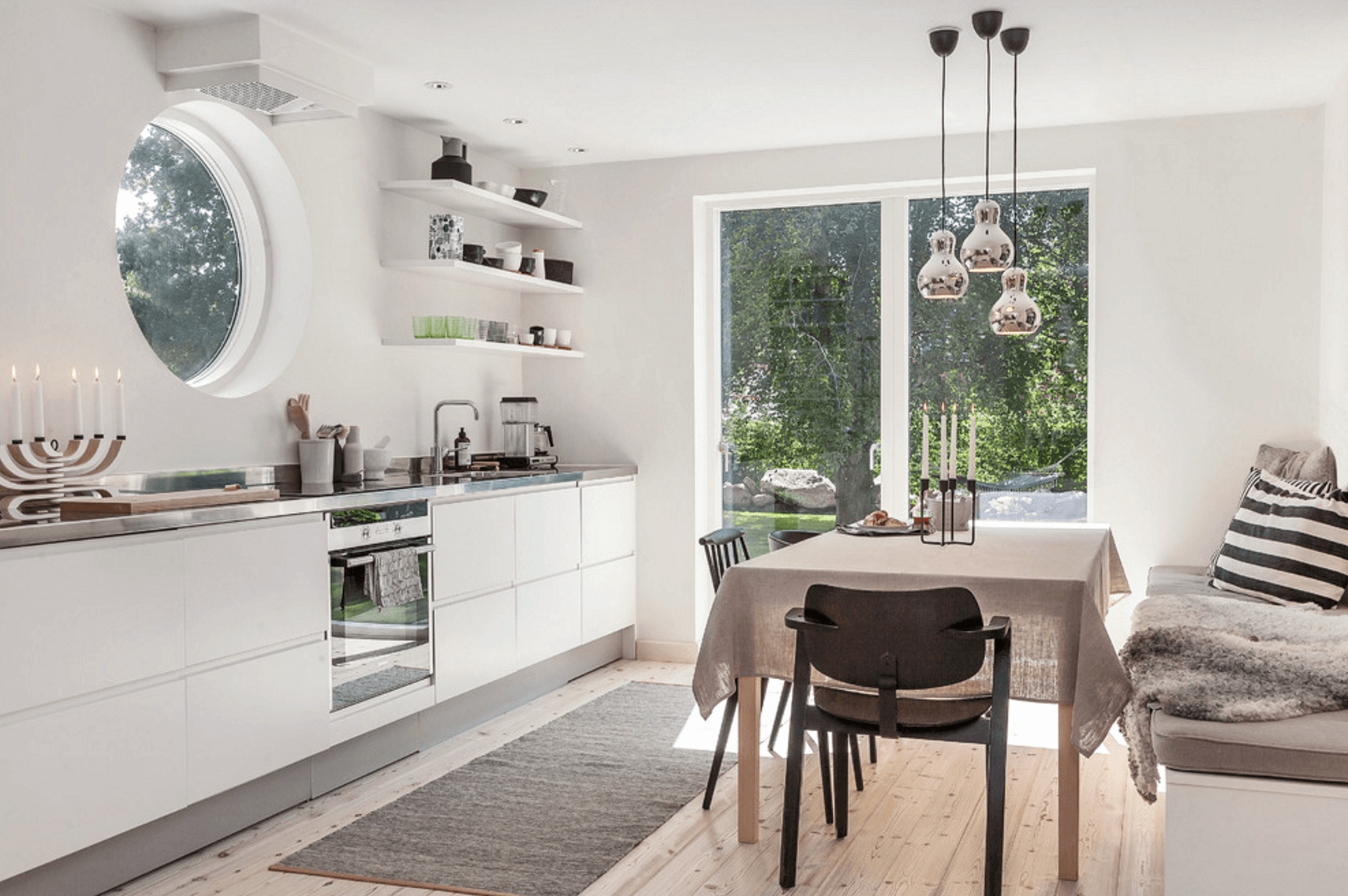 Image credits: pinterest.com
Transitional:
This refers to a balance between old world traditional design and modern world of chrome and glass, a tightrope walk between the ornamentation of tradition and minimalism of modern.
It is classic, timeless and neat
Focus on comfort and practicality
Colour palette is either nude or subtle and pop ups are used in art and accents not upholstery or walls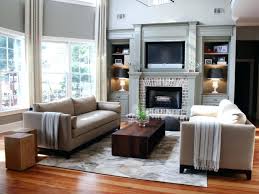 Image credits: pinterest.com
French Country:
Takes inspiration from the incredible aesthetic art décor of Provenance in France. It is a subtle example of elegant simplicity and ideal for those who wish to introduce the beauty of French Riviera in their interiors.
Dominant shade is neutral but there is ample use of subtly, floral colours like pink, mauve and yellow
Furniture is flowy and the upholstery is plush and uses antique lace, crochet to achieve the desired look
Floral pattern is much favoured as is the use of antiques in furniture having old world charm
French windows are a distinguishing feature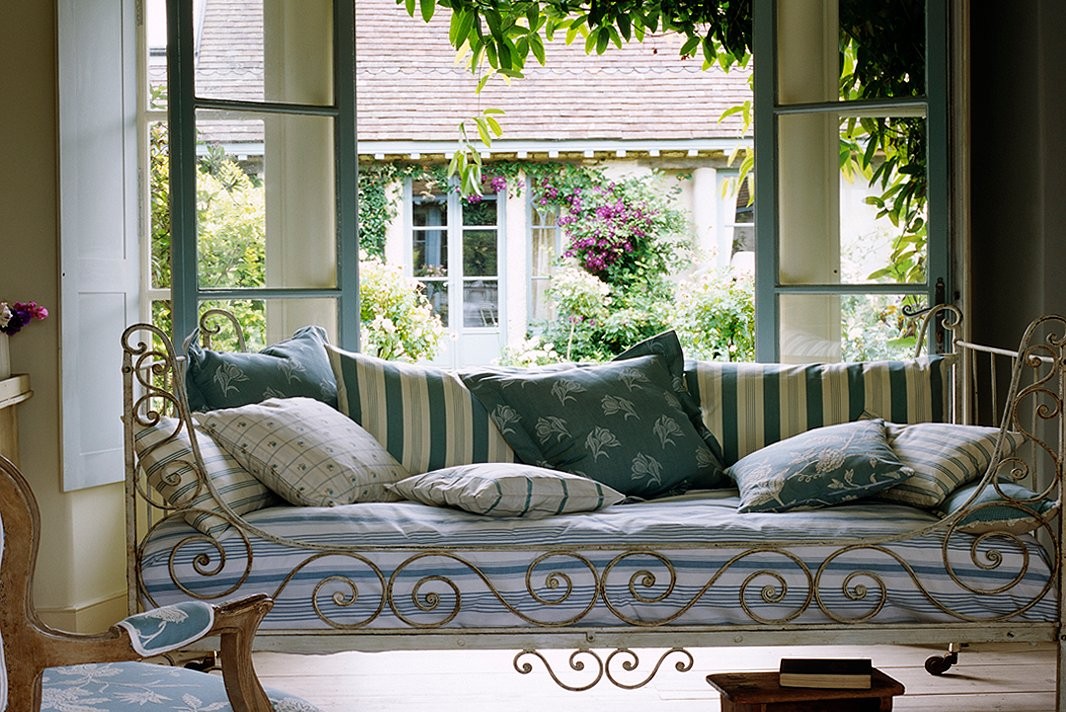 Image credits: pinterest.com
Bohemian:
Draws its inspiration from the wayward, free-flowing lives and thought of artists around the world.
An out of box décor idea which follows no rules
Makes use of bold colours, mostly contrasting ones
Fluidity in textures, materials, pattern and artefacts is its signature style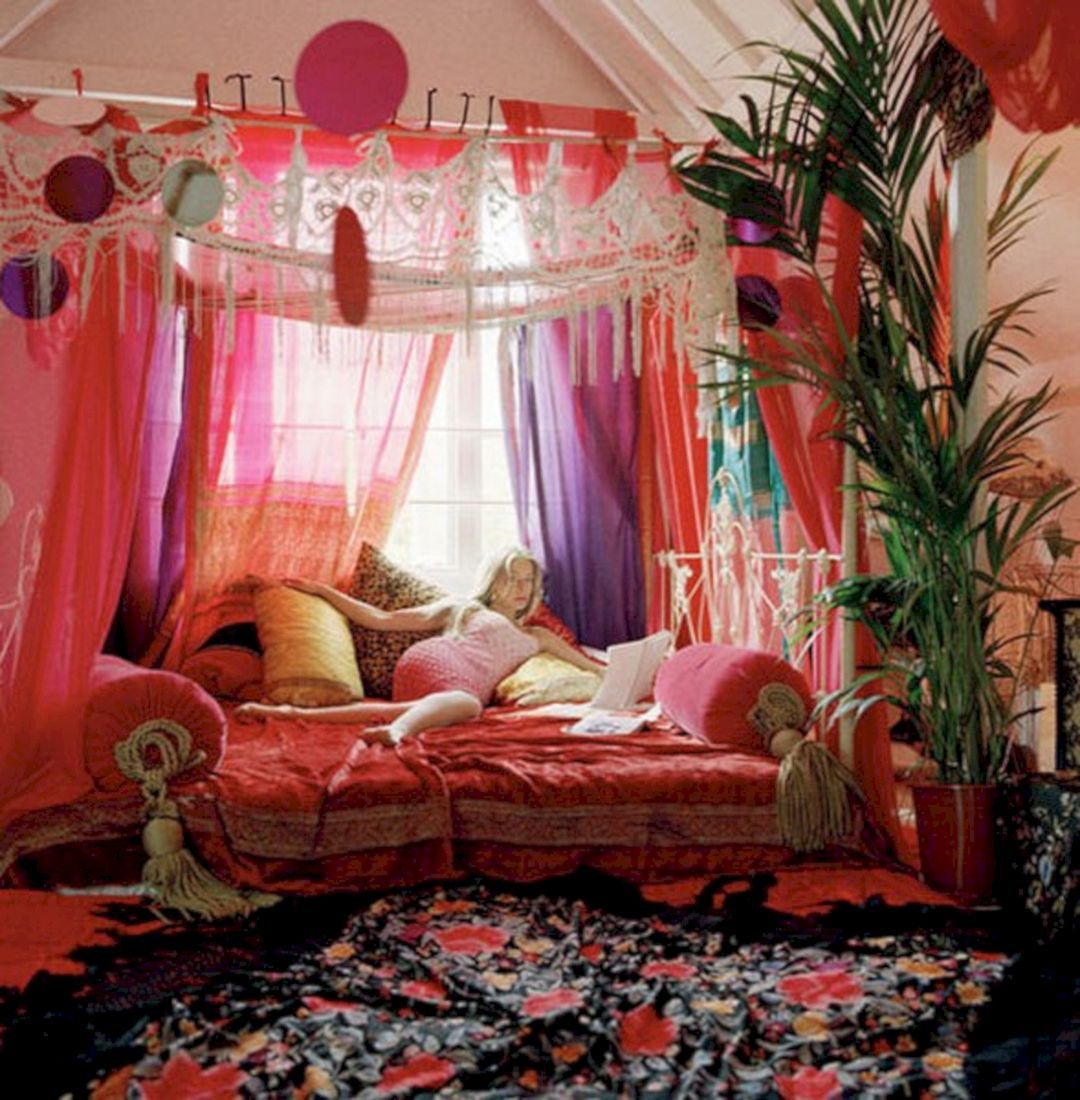 Image credits: pinterest.com
Rustic:
This décor style was influenced by the American craftsman style and much in use of rural government and private structures, laying emphasis on rugged, natural beauty.
Embraces natural textures
Uses simple and earthy colours
Exudes unpretentious, genuine warmth
Uses raw and unprocessed elements like wood and stone, leather and natural fabrics like cotton, hemp, wool or animal hides
Shabby Chic:
Weathered and age-distressed furniture and furnishings are brought into use in this vintage décor style to achieve a soft cottage style which is comfortable at the same time opulent.
Antique furniture is juxtaposed with pastel shades, lace and floral patterns
Use of upcycled and antique furniture
Minimum colour is made use of with maximum detailing
Subtle colours, floral prints and hues are liberally used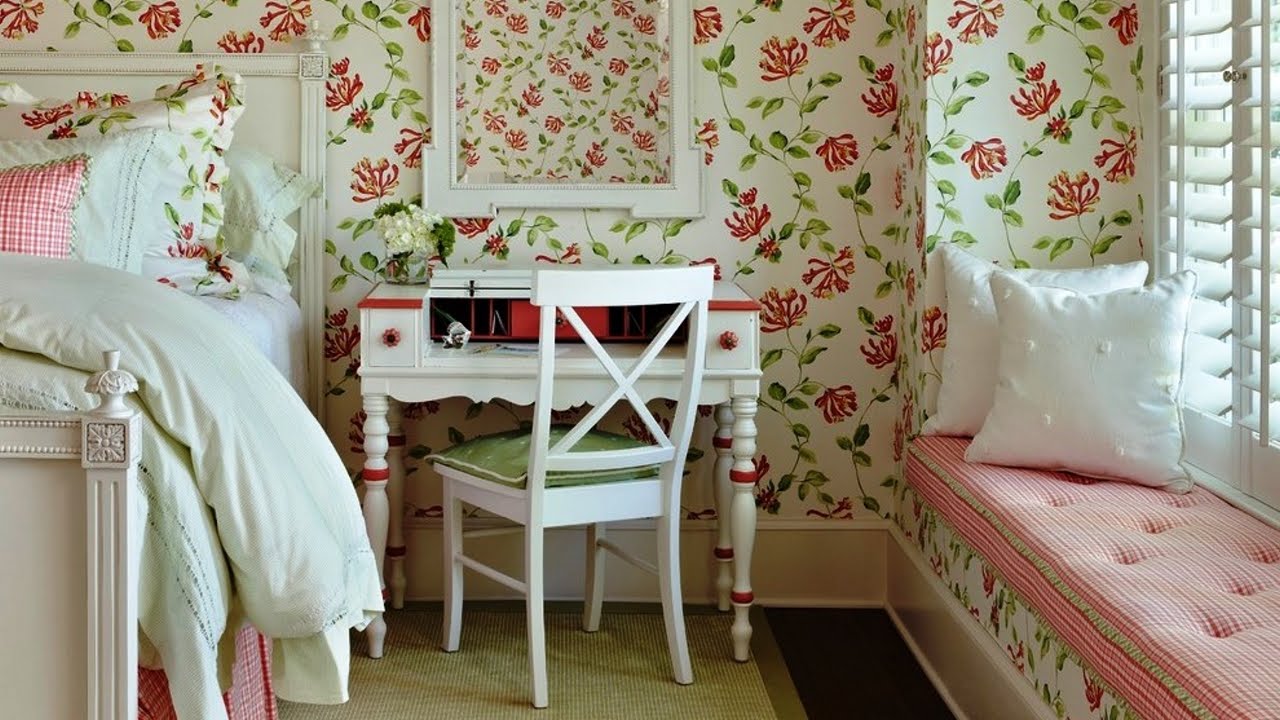 Image credits: decordev.com
Hollywood Glam:
The dram utopia for high fashion where glitz and, glamour and gold comes together to achieve a Hollywood style feel. Of 1930s.
Opulence is the key word and everything is larger than life
Rich textures, contrasting colours and luscious curves is the signature style
Lavish fabrics are used with traditional architectural elements to exude a bold and flashy statement
Coastal/ Hamptons:
The Coastal and Hampton style are close twins which bring in the freshness and invigorating air of the ocean inside the home.
Fresh and inviting yet informal to exude a carefree, relaxed feel
Colour palette is that of the ocean and the sky
Comfortable furnishing, soft lines and simple styling accessories such as shells, corals and, driftwood are used
Materials favoured are jute, rattan, cane and wicker
Disclaimer: The information contained in this website is for general information purposes only. All logos/softwares/company names are registered trademarks of the respective companies and Foyr has no associations, connections or affiliations with any of the softwares or companies mentioned on this website. All views written here are personal views of the independent writer. If you notice any infringement or copyright violations please write to us at legal@foyr.com