3D visualization designs is the process of creating graphical content with the help of various 3D software. Recently, there has been a huge amount of development in the field of technology, resulting in the creation of high-quality digital contents. The concept of 3D visualization designs is used mostly by designers and other 3D artists. The process of visualization can be done easily by using software like 3DS Max, Maya, Cinema 4D, and various other software available online. All these software should be installed on a computer to work on them. There are also other online websites that provide 3D visualization designs.
Tangram 3D technology is one of the most common software used for 3D visualization. With multiple techniques, templates and modules the software can be used to create innovative and highly functional 3D visualization designs. Similar to Tangram, a multiple number of software are available for creating a similar 3D visualization. The visualization designs are much better than rendering techniques and highly user-friendly.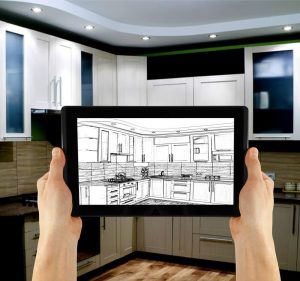 Foyr is one such website that contains all types of 2D and 3D tools for creating various designs. Most of these tools are user-friendly, and hence, everyone can use this website to create 3D models for architecture, interior designing, engineering-based models, and graphical designing.
The uses of 3D Visualization Designs

A: Some of the common uses of 3D visualization.

3D visualization designs are used in the field of architecture and interior designing to provide an advanced version of the final output. Architects and interior designers with the help of this 3D visualization designs provide various structures that can be used for reference and guidance throughout the process of construction.
3D visualization designs help in the process of manufacturing and implementing the design changes, while keeping up with the revolving ideas.
3D visualization designs are also used in the field of media and entertainment for providing animation movies and creating various characters in games along with effects.
Various Studios like Play Games Development and various other studios that involve in the production of VFX animations for TV programs make use of 3D visualization designs to create various animated characters and graphics designing.
B: Software that can be used for 3D visualization:
1. Blender
For all types of 3D visualization designs, Blender is one of the most common software that is being used by both the professionals and the beginners. The software can be installed in both, Windows, and Mac based systems. It contains various 3D visualization tools that can be used to create various models and animations. This is one of the very few completely free and open sourced interior design software in the web space. The only disadvantage of the software is that it has a slow rendering process.
2. SketchUp
This is also a 3D visualization designs software, but it is much less complicated when compared to Blender software. This software is also free for a particular amount of time after which, the users need to recharge it. It is mainly used for architectural modeling with a large number of library models. The process of interface might be a bit difficult to grasp for the new users. It also supports third-party plugin programs.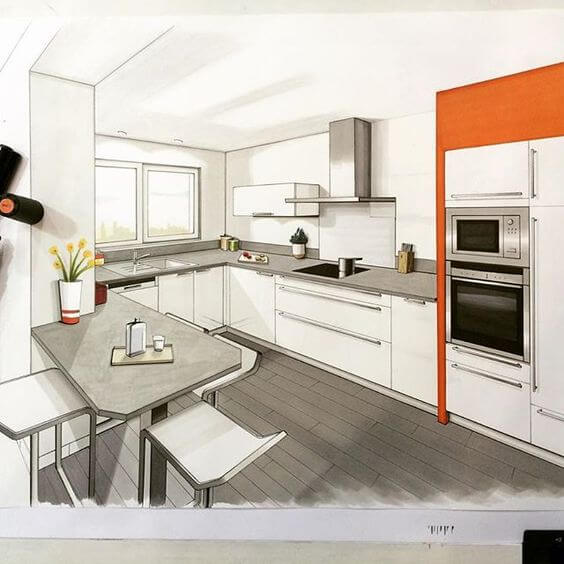 3. Wings 3D
This is an open source 3D visualization designs software that uses polygon modeling techniques, and this software is much easier to use. It makes use of some basic techniques, and hence, this is one of the best software for learning 3D designing. This tool can be used for learning the concept of 3D modeling easily with the help of professional grade software packages. The major disadvantage is that it cannot be used for animations and doesn't provide other features apart from the basics.
4. TinkerCad
TinkerCad is a free lightweight 3D tool provided by Autodesk for beginners. It allows them to understand the world of 3D, and with the help of TinkerCad, the users can easily learn various animation techniques that are available. The learned techniques can be applied in any other software available in the market. The major advantage of the software is that it is easy to learn and most of the tools are available online. But this software is not good for some complex designs and also requires a constant internet connection for working continuously.
5. Daz studio
Daz studio is a 3D visualization designs software that is used to create images along with characters, props, buildings, and other elements that can be arranged and animated for creating short movies. The main use of the software is to create 3D images without using the hand for creating textures and models. The technology is extremely robust in nature and with the proper usage, it can provide some high-quality images. The software is completely free, except for certain instances, when the user is required to buy other modeling packages in the marketplace. This software is best suited for people who wanted to create 3D images with a low amount of overheads. The software is strong in animation creation and image creation tasks. The major disadvantage is that it provides a limited amount of development and tools. Also creating models in other tools is much easier when compared to this tool.
6. Autodesk software
This 3D visualization designs software is contributed completely for non-commercial purposes, especially for students and other community members. Everyone can make use of this software because learning this software is a valuable skill. It is a free top-tier 3D design software and has some powerful rich features, along with some high range software tools belonging to them. One of the major disadvantages is that it has certain complex software packages which would be difficult to learn initially and demand some critical system requirements which are sometimes difficult to arrange.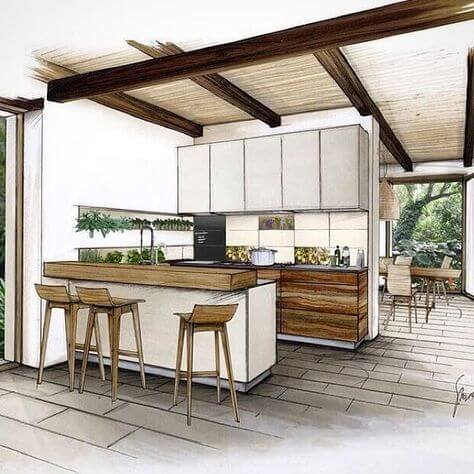 7. Foyr Neo
Foyr Neo is a newly launched software, that makes easy for all kinds of users the processof understanding and using 3D visualization design software. This software comes packed with most of the features of the above mentioned software, along with a comprehensive guide for users in all kinds of landscapes. Moreover, this software comparitively costs less when compared to other software for the same services, which makes it one of the most practical options to choose from this list.
C: How to choose the best 3D visualization design software?

As seen above there are various 3D visualization designs software available in the market both as a free version and in the premium version. Based upon the requirements of the user this software can be purchased or installed. In order to choose the best 3D visualization designs software to follow the steps mentioned below,
Decide what you are going to use the software for. They can be used for a variety of reasons from architectural designing to graphic designing and animation. Even though there is certain software in the market that can be used for all these applications, sometimes using the most efficient software for that particular field will provide you with more number of options.
If you are trying to learn the 3D visualization designs software for the first time then buy a free basic model software for learning the applications and then buy a perfect upgraded software for work.
After deciding, the field of usage analyzes the various 3D visualization designs software options available. Each and every single software will have a set of advantages and disadvantages. Analyze the 3D visualization designs software carefully and choose that particular software that would be most suitable for you.
Also, before purchasing the 3D visualization designs software, use the free trial version available to make sure that the software is suitable for you.
If the 3D visualization designs software meets all your requirements, then purchase them as an annual subscription rather than the monthly subscription.
Make sure to keep an eye on the recent development in the field of 3D visualization designs to upgrade the software from time to time.
D: Evaluation techniques
Compatibility with other 3D modeling software is essential.
Ability to work under a wide variety of operating systems.
Formatting multiple users to work on the software.
A wide range of collections in the library and easy access.
If your software does not have one particular tool or effect you can always use the online websites like Foyr for designing that particular image or feature using various 3D designing tools available.
Disclaimer: The information contained in this website is for general information purposes only. All logos/softwares/company names are registered trademarks of the respective companies and Foyr has no associations, connections or affiliations with any of the softwares or companies mentioned on this website. All views written here are personal views of the independent writer. If you notice any infringement or copyright violations please write to us at legal@foyr.com