An apartment is an independent residential flat, usually a single unit, which is self-contained
and includes a living area, kitchen, bedroom, and bathroom. The unit is a part of a society which
houses many more such apartments. Apartments can be of many types based on their structure
and size. Studio apartments, serviced apartments, penthouses, duplex/triplex apartments,
condominium, etc. are all different kinds of apartments largely present all over.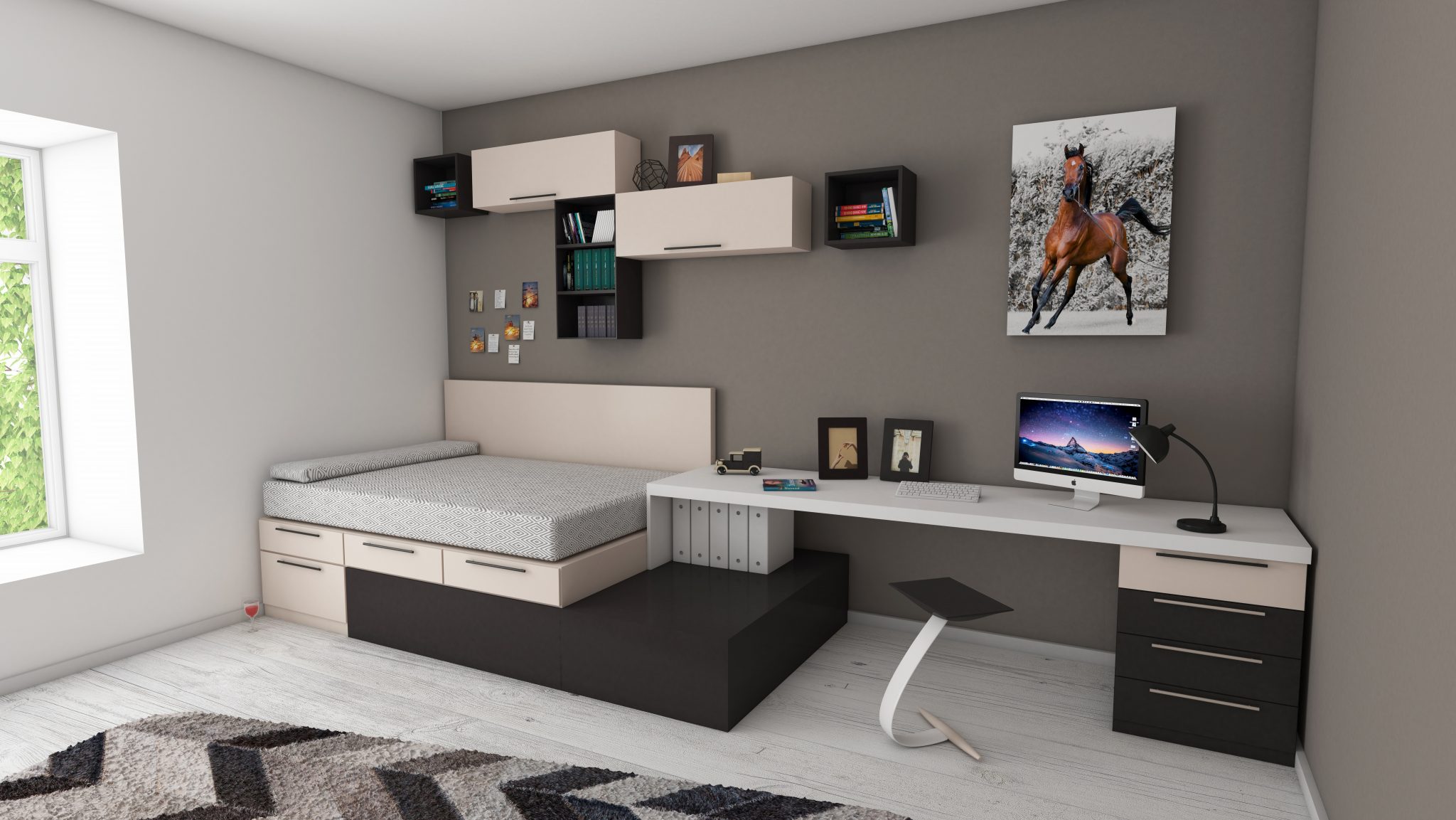 Image credits: pinterest.com
What is a studio apartment?
One such apartment type, a studio apartment is a small unit with self-sufficient space. A typical
structure of a studio apartment consists of one single large room which can be doubled up as a
living room or a bedroom or even a kitchen facility attached. The bathroom is separate and is
attached to this room.
In short, a studio apartment is nothing but a multipurpose, well-integrated room. It is most
commonly known as a bachelor apartment; as the setup is perfect for one or two people to stay
in. As it involves a smaller space, maintenance is relatively easier, and renting or buying a studio
apartment is light on the pocket.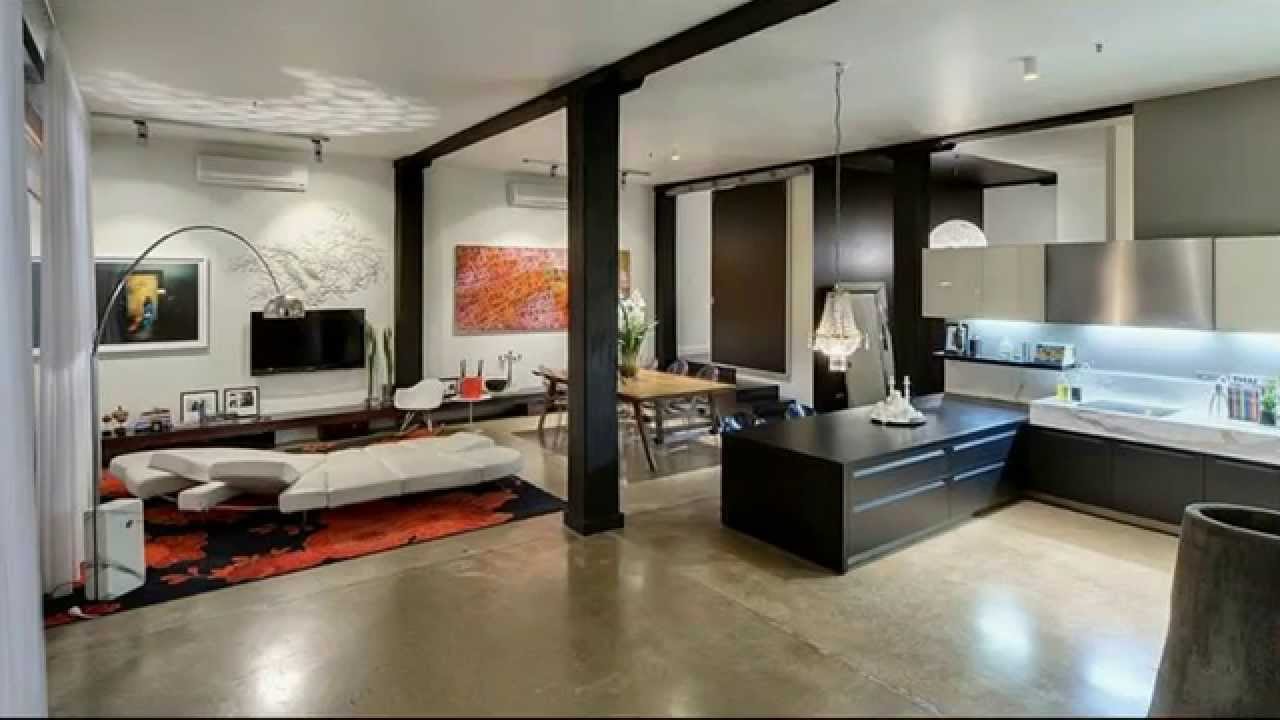 Image credits: homedecomalaysia.com
Benefits of owning a studio apartment.
Now that we have seen what all a studio apartment entails, let's list the benefits of living in a
studio apartment:
– Economical option
– Less furniture
– Lower maintenance cost
– Easier to clean and manage
– Less likely to get cluttered
– Likely to make you an outdoor person
Now that you have bought/rented yourself a studio apartment, the next step is to think about
the décor. Given the small size of the apartment, there is not much room for experimentation,
but this is where you can go all functional!
Here are a few tips and inspirations you may want to go through for decorating the studio
apartment:
1) Furniture
– Instead of investing in single function furniture pieces, make sure to buy multi utility
pieces.
– For example, a sofa cum bed would work wonders both in the daytime as well as at
night. You can just pull open the sofa at night and use it for sleeping and push it back to
its original position in the daytime and use it as a sofa!
– The thing which is available more than anything else is the wall – which needs to be
utilized properly.
– A dining table cum workstation can be set up taking the help of the wall. A foldable
wooden table would work wonders, and it could even act as an artifact when folded
back!
– Making use of stackable chairs! Say, 4 chairs/stools which can be taken out in case any
guests come over, and once they are gone, one can easily stack them back and push
them into a corner!
– Walls and shelves are a great combination! Especially when it comes to limited space,
you can get as creative as you want with the shelves!
– Wooden shelves to act as separators between zones! First of all, this aesthetically
designed piece of furniture looks good even when kept in the corner or kept in the
center!
These furniture pieces are both – good looking and utilitarian! And there is no
better way to differentiate between zones in one room kind of a setup.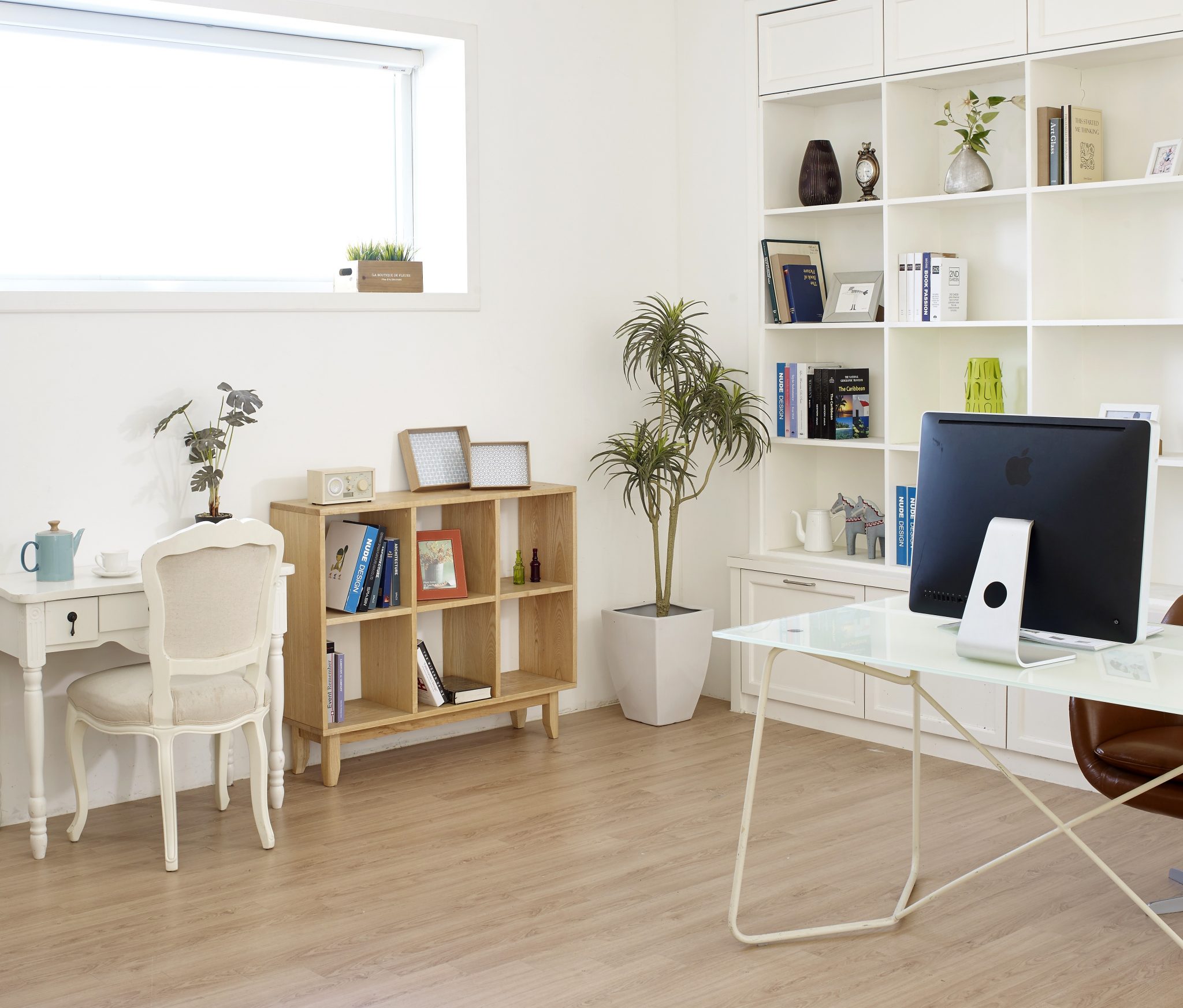 Image credits: in.pinterest.com
2) Colour scheme
– Deciding on the colour scheme is a crucial aspect when it comes to home décor.
– In case of a studio apartment, where less space is an issue, selecting lighter shades for
walls is preferable.
– This is because the lighter-coloured walls reflect more natural light in the room and
make it appear spacious. This will help in improving the overall vibe of the space.
– But, if you wish to add a tinge of art on one of the walls or show some creativity, you
may very well have some prints/textures on one of the walls. This will help balance out
the room.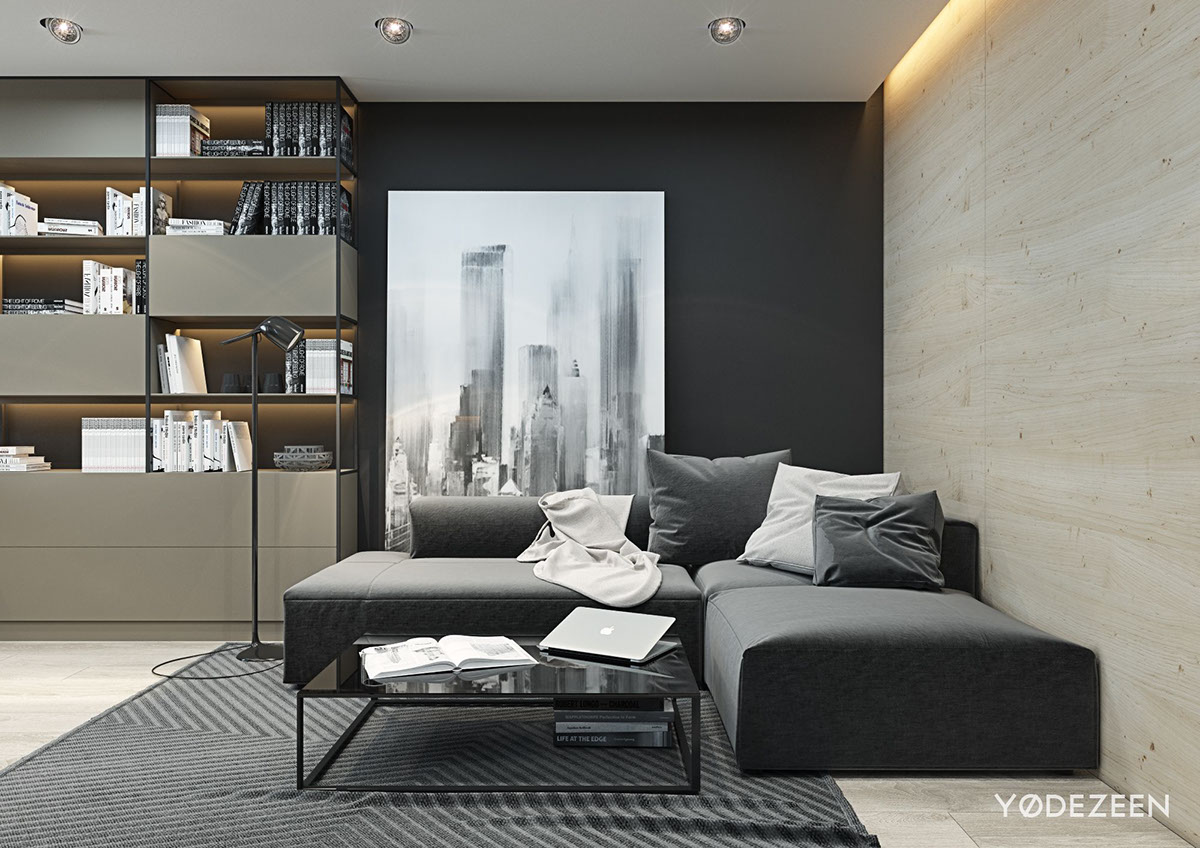 Image credits: pinterest.com
3) Miscellaneous tips
– Use the right upholstery for the furniture. Pick a theme and stick to it. This is one aspect
where you can experiment and do wonders! Upholstery speaks a lot about a person, his
taste, mood, and even sets the tone of the house.
– Make sure not to have full-length curtains, as they make a space look smaller than it is.
So the curtains should be above the ground.
– Only buy those appliances which are necessary.
As mentioned above, there are several ways in which a studio apartment can be decorated,
hassle-free. The only trick here is to utilize the space properly with minimal decor. Having too
many elements in the space makes an existing space ever more crammed.
A studio apartment, considering its size can be an equally cozy and comfortable spot to rewind
and be fruitful.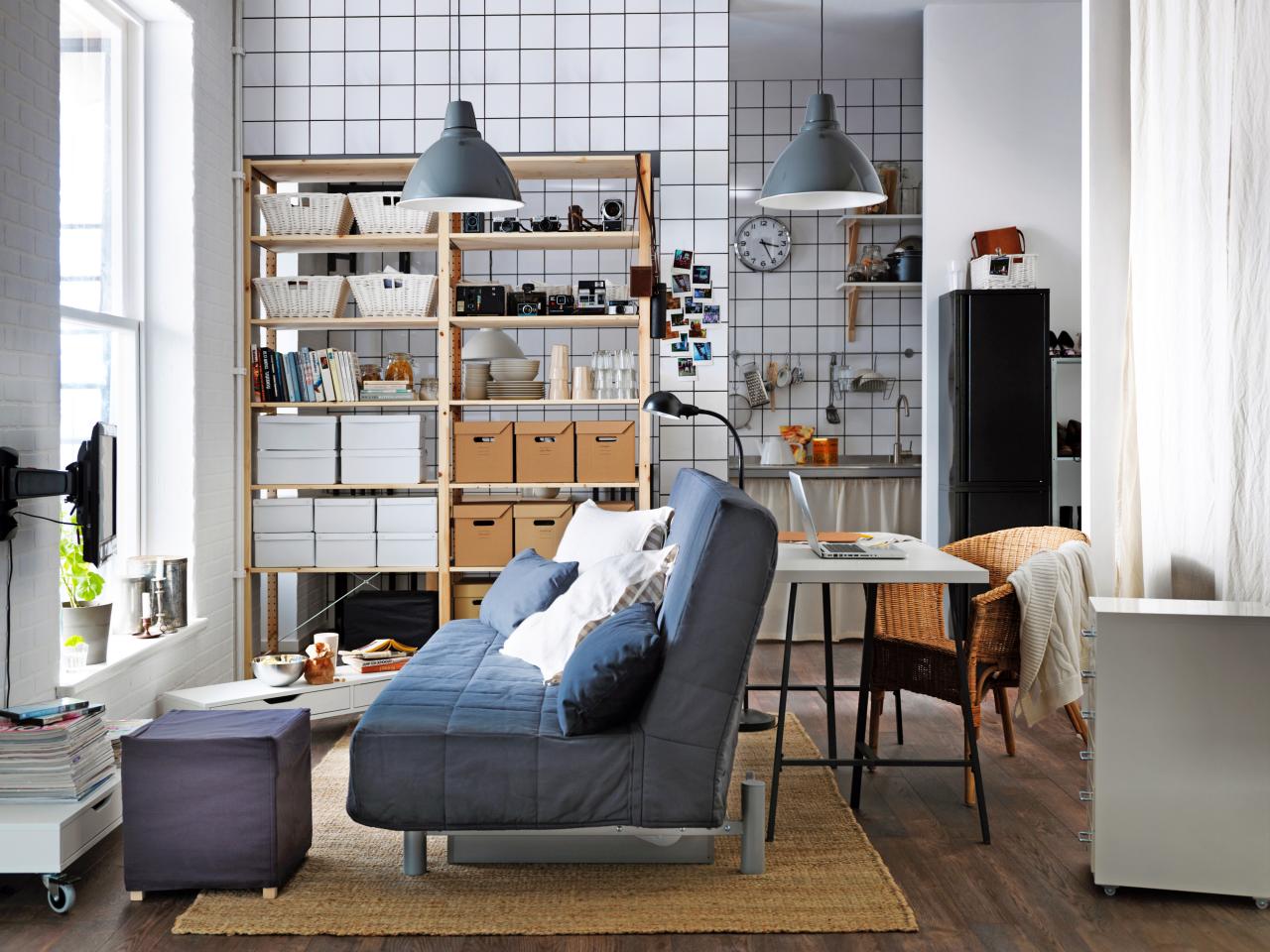 Image credits: nobailout.org
Click to rate this post!
[Total:

0

Average:

0

]