The idea behind the interior design is a forever changing one. With needs growing for more sustainable living, interior design trends have altered to provide more functional and efficient spaces.  The dining rooms are often great spaces for families to dine, spend some time and entertain guests. With most families, eating in front of the TV or eating at different times has led to overlooking the dining space. Therefore, most people skip out of renovating or sprucing up the area. Whatever is your style, formal, casual or even eclectic, here are a few ways you can redecorate your dining space.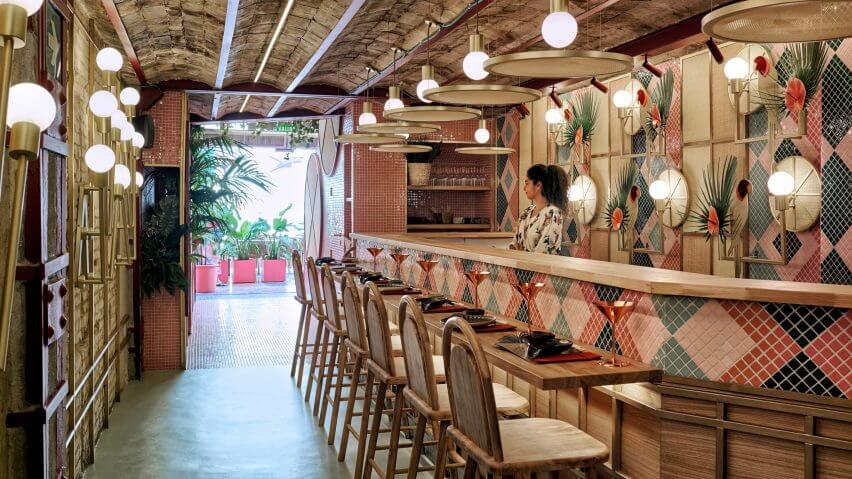 1. Let's Start With Space
The larger the room, the longer the table should be.
Smaller spaces call for medium to small sized tables. The pro tip is to use round tables, to make the area look bigger by cutting any corners.
Avoid bulky dining chairs or tables in smaller rooms. Heavy looking furniture layout ideas that can provide more space, making the room look cluttered.
Mid-century furniture trends can be incorporated alongside modern designs for a more eclectic balance of style.
Tall-backed chairs should be used solely in rooms with high ceilings.
With just a few simple and easy, yet dramatic changes, you change make your dining room go from drab to fab!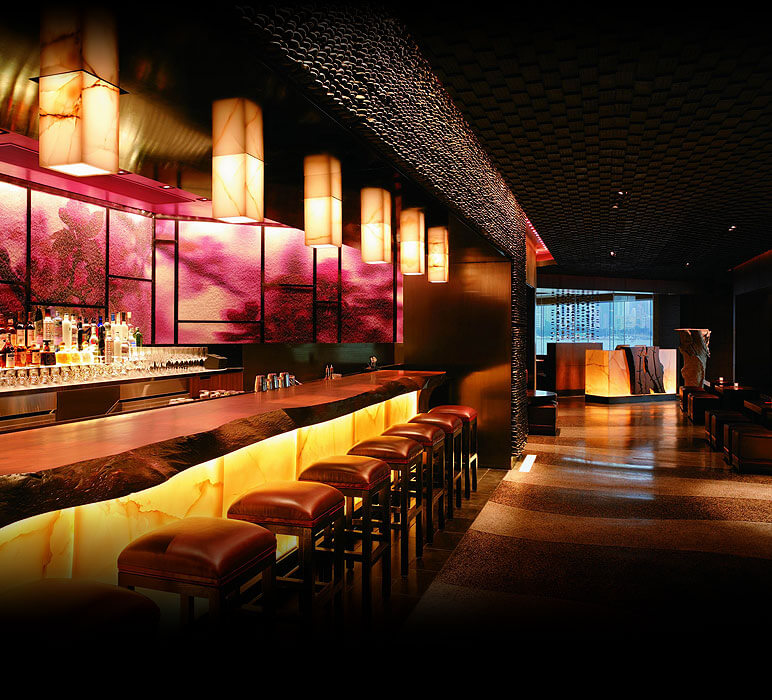 Image credits: pinterest.com
The lighting:

Creative lighting is a great way to experiment in the dining room. You can create a beautiful look by adding a lighting fixture above the dining table with a few wall lamps hung on the adjacent walls. Use a mix of warm and cool lights for a more natural lighting effect. You can use dramatic chandeliers, pendant lights, lamp shades in various color and shapes. Lighting takes your look up a notch.

Rugs and carpets:

Rugs and carpets never go out of style. Your space can either be classic, modern or contemporary, Rugs add a finishing touch to your look. Rugs or carpets can form the focal point of the room with accent colors and intricate designs, or they can be mute, and blend in with the surrounding décor to rejuvenate your kitchen place. Some can match the upholstery of the furniture or made to match your dining chairs. Make sure the rug is either large enough to cover the floor space beneath the table and the chair.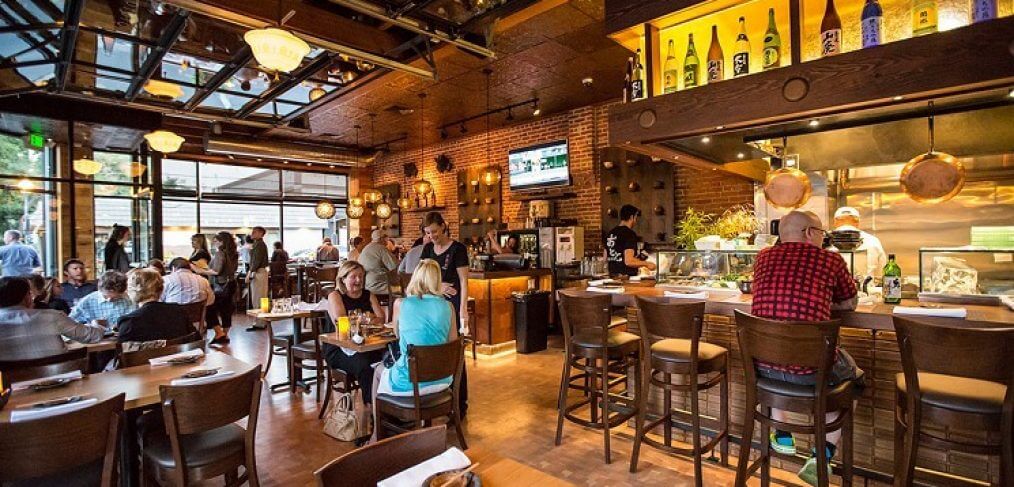 Image credits: pinterest.com
Create a contrast:

Add contrasting pieces for a more dramatic feel, such as a rustic wooden table or linen covered chairs. For a more modern look, try mixing mid-century chairs with an industrial table, or a traditional table with more modern chairs. To infuse a more eclectic look, add rustic elements like Windsor chairs around a simple table. Or use different chairs at the table ends or add a bench on one side. Modern interior design principles state that choosing a harder surface or more weathered woods that can hide imperfections are good materials to use. But harder surfaces (like glass and stone) increase chances of breakage, so use them wisely.

Selecting Storage Options:

Display all small elements like saucers, trinkets, bowls, and dining sets but also leave room for storage shelves and cabinets. Functional and attractive items like trivets, shakers, glassware, and even napkins can add character when arranged in vignettes. Open shelves are good storage options for a tight space but must be filled with enough items to earn their space such as cookbooks, coordinated crockery, and plates.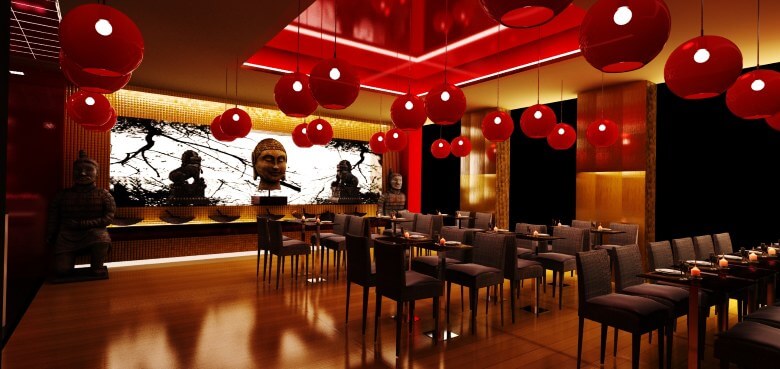 Image credits: pinterest.com
2. Picking it up a Notch
Rich upholstery, padded seats and gorgeous button-back detailing will ensure your dinner party guests will be amazed by your creative dining room decor. But what about the rest of the room?
Colours:

Whether you're a fan of neutral colours or vibrant shades, reflect those colours through furnishings and accessories with darker hues. Modern designs usually involve adding a simple black and white dining rooms with a host of natural colours through vibrant upholstery or dining chairs. Use colours like rich marigold orange, sea green, cool olive green and turquoise in the dining room. Think about adding chalky pastel shades by matching the table top colours and accents with your dining chairs for a more modern cohesion.

Space savers:

If the room is too compact, then consider incorporating a dining area with an open-plan living room. Create an area within the living room fit for dining by using a pendant light over the table and adding upgraded dining chairs with rustic finishes. Small spaces can be an advantage to avoid oversaturated themes. Go for pale colors with lined ceilings, walls, woodwork, and floors and then look for similar furniture. Adding houseplants can become the centerpiece for the room especially for small dining rooms as it merges with the decor without taking up valuable space.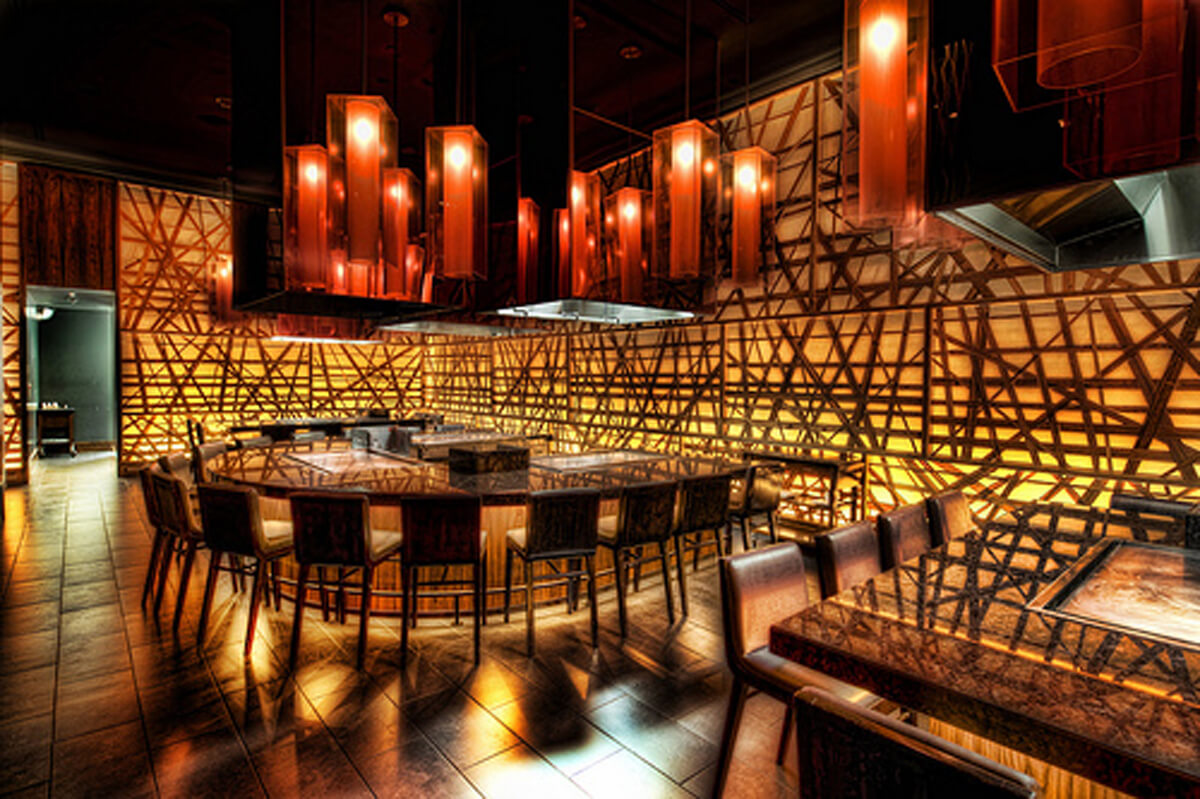 Image credits: pinterest.com
A theme for every mood:

For a modern look, combine contemporary materials such as polypropylene and glass with traditional materials such as timber floors and paper lampshades. Always remember to create a space that doesn't look too overwhelming. Ensure you leave around 25 inches of placement per person to dine at your table. This will prevent any over-crowding.
Do not forget about the smaller things, such as the cutlery, tableware and dinnerware. You can choose to have dinnerware of a totally different variety or styles of the same kind, each for every mood. Every dining room can become a piece of art to reflect your sense of style and personality. A well-curated space leaves the room looking welcome and clutter-free and a divine space to dine in. Drawing in inspiration from various sources, people, places and things allow you to create a look that speaks volumes of your style.
Click to rate this post!
[Total:

0

Average:

0

]