While there may be a variated idea about what constitutes a home perfectly standardized to Vaastu design principles, the consensus still agrees to certain...
Image Credits: Theinstapic.comThe bygone era has the glamour of its own. Victorian era fits the bill to the tee. It is no less than...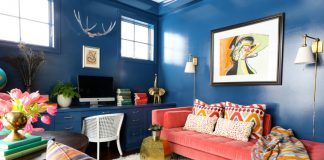 Image Credits: Houzz.jpThe etymology of the word' Bohemian 'draws its origin from French term 'La Boheme', meaning gypsy or a nomad which renders itself...