Creating 3D renders of your designs is an essential component of helping clients understand the vision of your design. Rather than explaining abstract concepts through drawings, models, and brochures, you can engage with clients by giving them an interactive experience that shows them their home in living color, real texture, and lighting.
To do this, you need to bring your work to near-reality by using the best and latest in 3D rendering software. Online home modeling software tools turn your 2D drawings and images into 3D pictures with extremely realistic lighting, complete with textures and depth. There are a number of online home modeling tools that offer varying degrees of functionalities that are suitable for interior design. Many such tools can help you create walk-through, interactive elements, 360-degree and virtual reality views of the clients' homes, and construct furniture and home elements.
Hence, finding the best software tool for online home modeling is important as different tools offer features that may or may not be useful for your interior designing needs. You can choose the best online home modeling tool for yourself based on your skill level and requirements.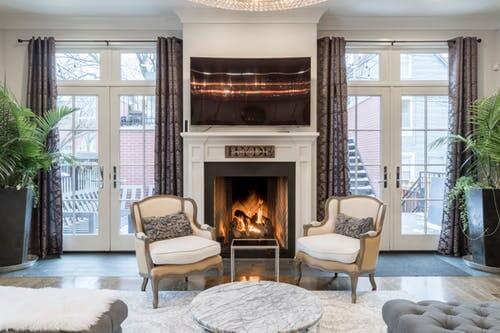 How Online Home Modeling Tools Can Help You

An online home modeling software can turn 2D images into 3D or help you create a 3D image of your home in order to give a realistic depiction of your ideas to your clients. Your clients will be able to clearly see and understand the design which will help them make decisions faster, give feedback right away, and close the deal. Here are the ways in which online home modeling software can help you.
Due to faster decision making from the client, it is possible to improve your sales cycles and focus on other clients or acquiring new ones. Effort and time are placed into productive activities that benefit the business.
You spare the need for real-life space and hence, remove expenses related to renting studios, sites, and other spaces as well as purchasing or renting real furnishings. The cost of creating a highly realistic 3D rendition of an apartment, store, and office layout is considerably lower than using real-life objects and space. Using online home modeling tools saves a lot of time and expense.
Share online with clients, the sales team, and fellow designers. You can share these type of 3D modeling and renderings through a web-link that can open on any device like a mobile phone or laptop. Clients can instantaneously view the project from a comfortable location while you can share these renditions with the sales team or with your fellow designers and partners for feedback and changes.
Many online home modeling tools today offer a plethora of textures that can create virtually anything. You can create textured fiber sofas, metal furnishings, and more which are extremely detailed, allowing the clients to almost feel what their future home may look like.
Make 3D designs easily and quickly since most online home modeling software tools come with a library of ready-made elements such as floorplans, furniture and other elements that are common or fundamental.
They offer a high degree of customization which helps in creating anything the clients may want.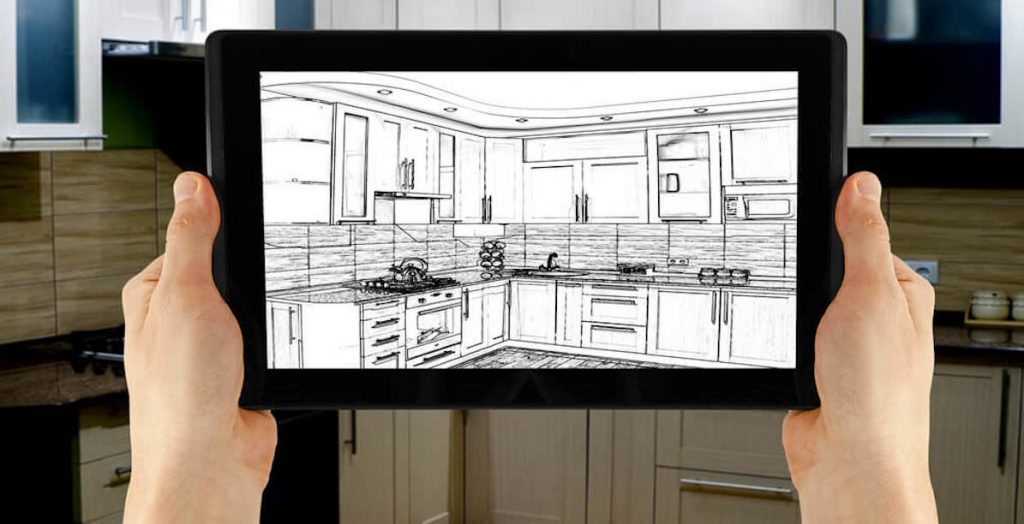 There are many benefits of using online home modeling tools. They help convey the idea that your brand is up to date with modern technology and is with the current trends and developments in the design market. This keeps you in the top segment of the market, and also differentiates you from other interior design houses that use dated technology and are unable to show their customers their offerings in detail.
Best Online Home Modeling Software Tools

There are different online home modeling products or software tools in the market. They are available for free or as paid or premium versions. All of them have useful functions like easy-to-make floor plans and different degrees of user-friendliness and options. Here are some of the best online home modeling tools for you to consider.
1. Planner 5D
It is a free tool with one of the most extensive room-designing tools in the market. You can use it to create traditional and modern architecture designs and all manner of interior details. It also allows you to create external landscaping with high-level 3D graphics.
2. RoomSketcher
It is used for creating floor plans and indoor designs. You have the option to draw and create your own 3D renderings. It allows you to create 3D photos, walkthroughs, and more on its online home modeling platform.

3. Vectary
Vectary allows you to create 3D models of homes and their interiors with a drag and drop tool. You can collaborate with colleagues on the platform to create designs for marketing, websites, products, and more in a browser. It is intuitive and useful for inexperienced users.

4. Sweet Home 3D
This is a free and open source interior design software that helps you create floor plans, home designs, furniture arrangements, etc. which you can see in 3D.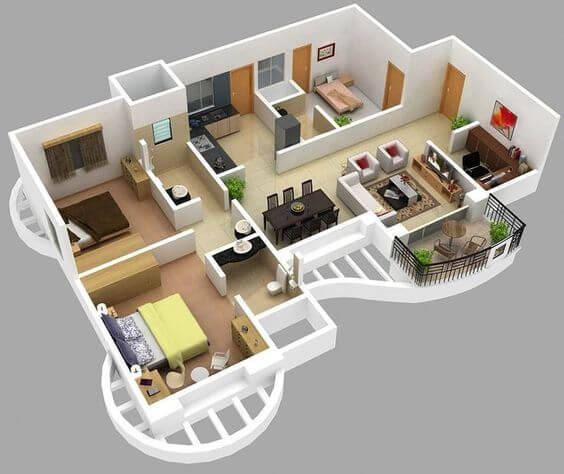 5. SketchUp
SketchUp is a popular tool used for designing in 3D. It can be used to create and visualize floor plans, building layouts, and furnishings. It has applications in landscaping, interior design, and architecture, as well as in engineering. It has a free version and a premium version that come with extra functionalities.

6. Space Designer 3D
Space Designer 3D is a desktop program which is useful for designing homes. This web app allows you to create a floor plan. It has over 5,000 different textures and furnishings which can be used to create residential and commercial purposes. You can make a 2D and 3D project in real time and also apply natural lighting to the surroundings.

7. Homestyler
You can create high-quality 3D images on the move with this app. The Homestyler app is available for free on iOS and Android platforms. It can create highly realistic 3D renditions of your 2D images, changing wall colors, decorations, and furnishings. This is a unique online home modeling tool to work on creating your 3D needs on the phone.

8. Foyr Neo
Foyr Neo is an exciting upcoming home online home modeling software tool that is specially created for the interior design industry. There are several products available where you can buy 3D rendering tools, but many of them are designed for engineering purposes. Foyr Neo is the first such online home modeling tool that is made keeping the needs of interior designers in mind.

You can work with Foyr by sending your images, brochures, and other files and get back highly detailed and rendered 3D versions of your vision which can then be used for your clients. It has the extremely fast on-cloud rendering and has powerful sharing options allowing you to share it with partners, clients or your sales team.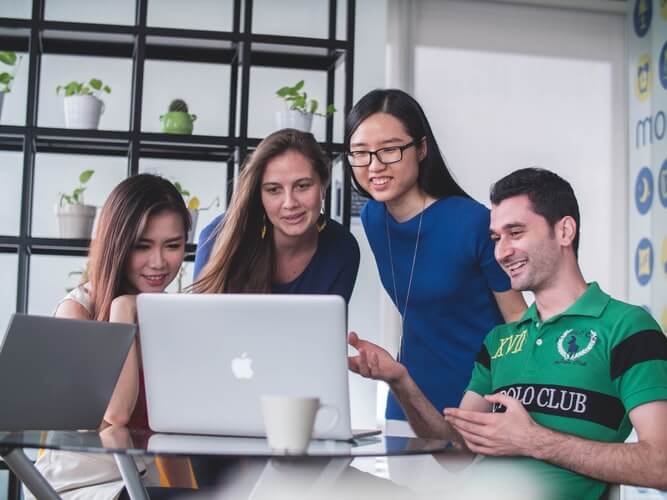 Eligibility Criteria

Some online home modeling tools work better than others, depending on the size and scope of your project. When considering using or purchasing a modeling tool, the following things should be kept in mind:

Cost: There are tools available from free to high-end price ranges. Premium or paid versions of such online home modeling software tools typically offer more options like features and support.

Ease of Use: Some software tools can be understood in an hour, and others need several hundreds of hours of practice to fully unleash their potential. Depending on your time constraints and interest, you can choose the best online home modeling software.

Artistic Vs. Structural Needs: For artistic requirements where you desire to create an artistic 3D model, tools like Blender and Lightwave are suitable as they are less complex. For complex requirements incorporating engineering principles, SketchUp, Rhino, etc. are more suitable.

When choosing the right type of online home modeling software tool, it is important that you consider the various features of such tools. If you have the time and skills, you can opt to use any of these platforms entirely on your own to create a 3D version of your vision. It is important to choose the right type of brand, as well as online home modeling software because some of them are more user-friendly and beginner-friendly than others.
Alternatively, you can also choose to take up the services of an online home modeling software like Foyr where you can submit your ideas, 2D designs, drawings, presentations, brochures and other content, which will then be transformed into a detailed 3D version which you can share with your clients, colleagues, and partners. Work with the best online home modeling software for your concern and make sure that your clients experience the certainty and security that comes from knowing exactly what they are going to get before they get it.
Disclaimer: The information contained in this website is for general information purposes only. All logos/softwares/company names are registered trademarks of the respective companies and Foyr has no associations, connections or affiliations with any of the softwares or companies mentioned on this website. All views written here are personal views of the independent writer. If you notice any infringement or copyright violations please write to us at legal@foyr.com